Sunbury - on the NW outskirts of Melbourne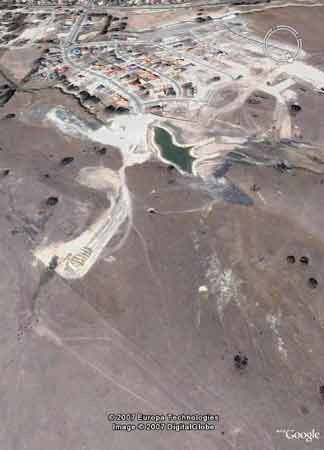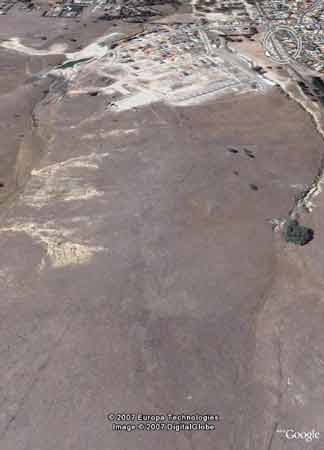 Google earth images from early 2005 showing extensive development occurring in the catchment. Development is still several hundred metres away from ceremonial ring shown in image on right of screen.
This Special Investigation Area will become a housing estate if the developers and council have their way. The first seven photos show examples of the different landscapes and vegetation communities within the area.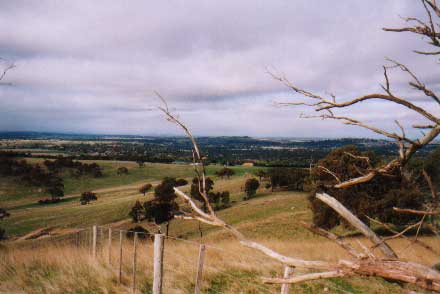 The Municipal Strategic Statement states that council must "Ensure that the land capability and visual, heritage, environmental sensitive values of identified Special Investigation Areas are fully investigated before these areas are considered for rezoning".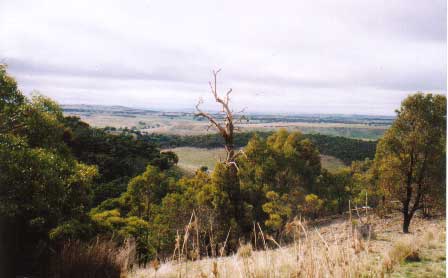 At least seven different vegetation communities exist within this area.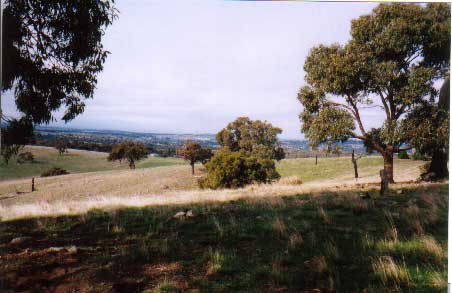 Species identified on this site include barking owls, growling grass frogs, wedgetail eagles, swamp wallabies, goannas, echidnas, koalas, tree dragons, and many other species of native fauna.
This site boasts views south to the city, the You Yangs, and the Dandenongs; north to the Macedon Ranges.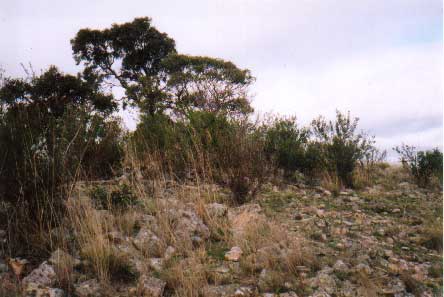 Native flora and fauna coexist in this unique spot, but for how much longer?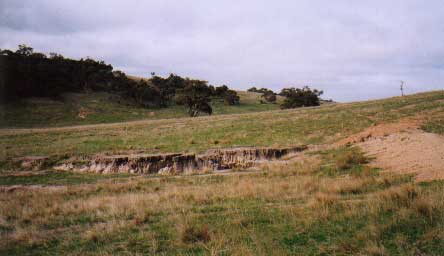 Tunnel erosion and unstable soil: the site of a proposed residential development.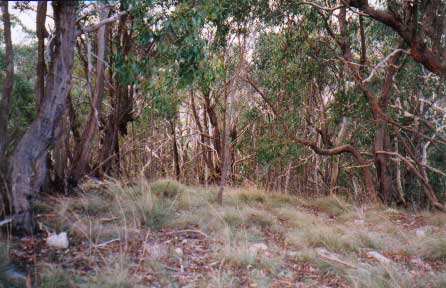 Red stringybark/ Red ironbark forest with Golden and Silver Wattle along the creekline. Undergrowth of curly stipa.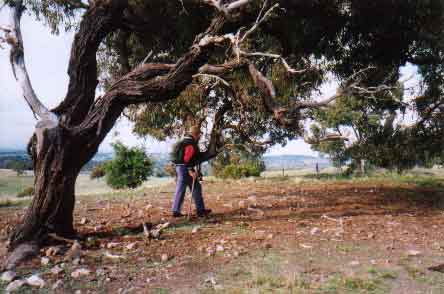 Eucalyptus goniocalyx, not regionally listed in Melbourne Flora.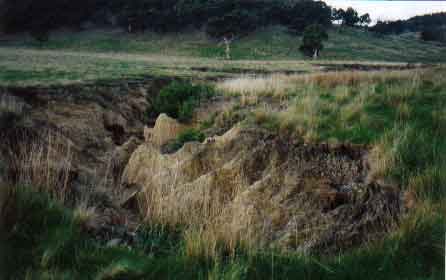 Tunnel erosion extending from a waterway developers plan to build over.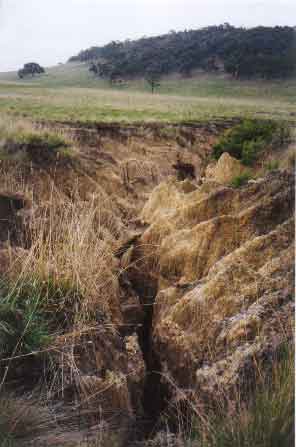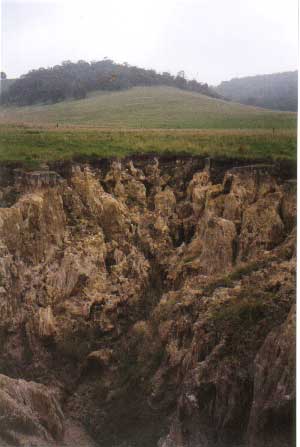 Badly eroded sites alongside Aboriginal burial grounds.
Tunnel erosion on waterway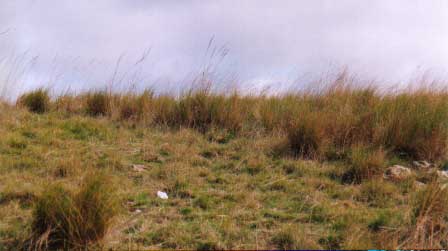 Stipa grassland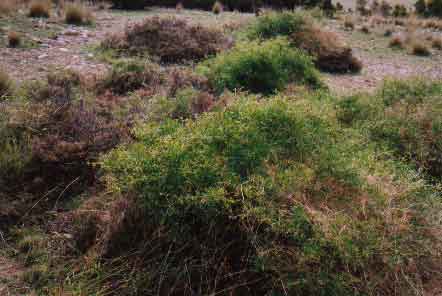 Clematis microphylla, Lissanthe strigosa ssp subulata (Peach Heath)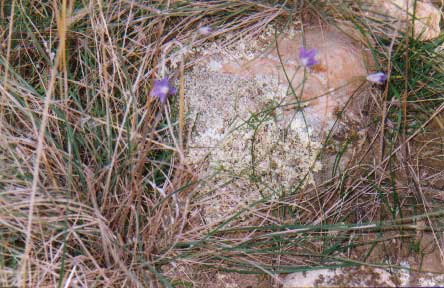 Native vegetation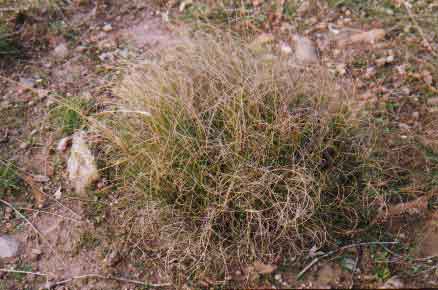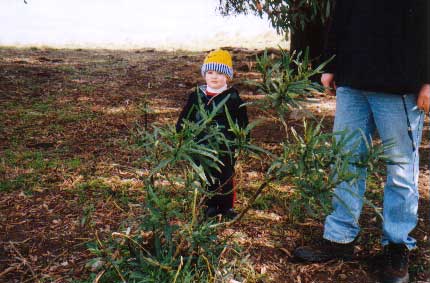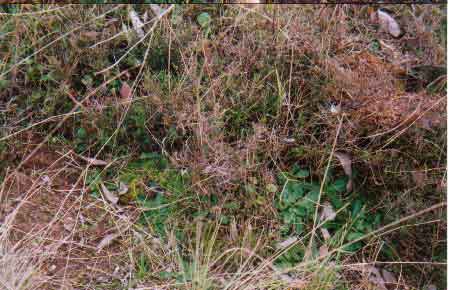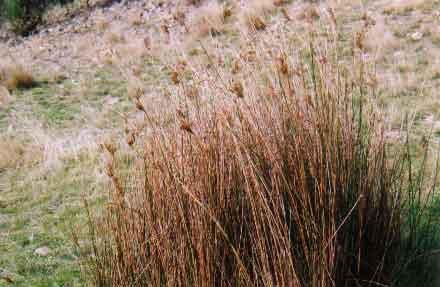 Natural wildlife corridors will be lost.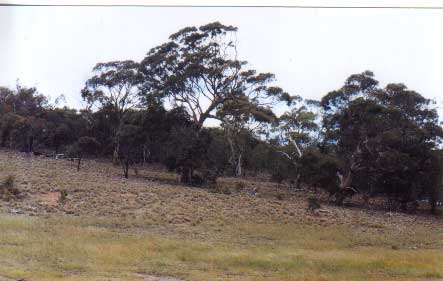 Revegetation attempts have not yet come close to recreating the total ecological system. Thirty-five minutes drive from the city, sites of remnant vegetation of this quality and diversity must be protected for all Australians and for generations to come.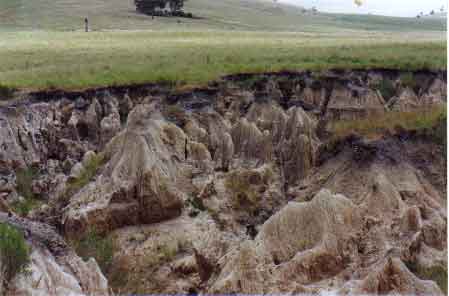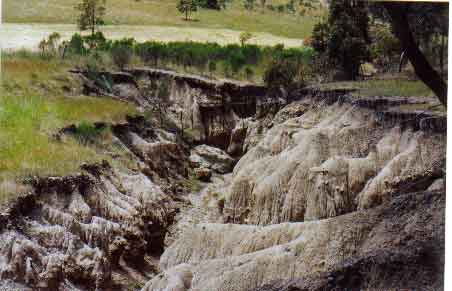 Federal, State, and Local Government have an obligation to all Australians to preserve remnant vegetation and native animals: Funds must be committed and legislation enforced. Time is running outů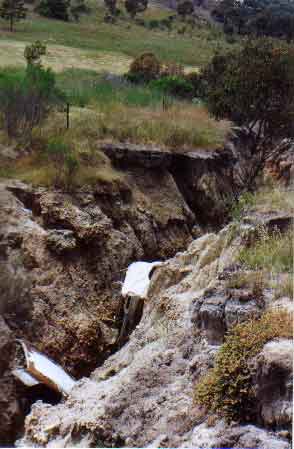 Some of this land is owned by Canterbury Hills Pty Ltd (see Sunbury A), however a large portion of the land is under the control of the Luelf family. The land has been in the ownership of the Luelf family since 1945. Part of the land was sold to Townshend Homes in the 1980's, now known as Canterbury Hills and Woodburne Hills. The Sanctuary Estate proposes the development of land comprising a total of 321.97 hectares of the total Outline Development Plan of 559.64 hectares.
A development plan has been prepared by Foresite Pty Ltd, however this plan is coming under stiff opposition from local residents. A large portion of the land is eroding away and one has to ask the question "Who the hell would want to build a house on land that is so heavily impacted on by erosion". THIS WILL OBVIOUSLY BE A HUGE PROBLEM FOR CHILDREN GROWING UP IN SUCH AN AREA WHO COULD RISK INJURY BY FALLING INTO ERODING GULLIES.