In order to start works the Eastern Golf Club had to first kill existing pasture on site with Glyphosate, probably at 3L/ha. This was done sometime in October 2013, yet the site was sprayed by a contractor prior to August 5 2013. 170ha likely to have been sprayed. Why was this done and by whom, at who's direction? A percentage of this, possibly 1-5% could end up running off the site, particularly if heavy rain occurs (which it has since the spraying). The surfactant used with Glyphosate, POEA (Polyethoxylated Tallow Amine) is more toxic than Glyphosate itself, as is the Glyphosate degradation product AMPA (aminomethylphosphonate). Melbourne Water do not test for Glyphosate, POEA or AMPA.
Recent research has revealed that Glyphosate can kill human cells, particularly embryonic placental and umbilical cord cells - particularly POEA. Researchers have determined that Roundup(active ingredient Glyphosate) might cause pregnancy problems by interfering with hormone production, possibly leading to abnormal foetal development, low birth weights or miscarriages. Roundup has also could be contributing to spontaneous abortions and infertility in pigs, cattle and other livestock. Scientists in Argentina have reported malformations in frog and chick embryos. Very low doses of Roundup have been shown to disrupt human liver cell function and some researchers claim that Roundup causes birth defects, damage to DNA, reproductive and developmental toxicity, neurotoxicity and cancer...
Of the 34 pesticides, 12 are chlorinated pesticides meaning that they could also be contaminated with dioxins, created in the manufacturing process. This issue was highlighted by a recent 4 Corners program broadcast on July 22 2013 One of the potentially contaminated herbicides, featured during the programme, 2,4-D, is planned to be used on Eastern Golf Courses fairways. Where are EGC planning to buy their 2,4-D from? What dioxin levels are in the following pesticides planned to be used by EGC? 2,4-D, Clopyralid, Dicamba, Iprodione, MCPA, Mecoprop, Oxadiazon, Paclobutrazol, Propinconazole, Propyzamide, Tebuconazole, Triadimenol.
Recent research is revealing a litany of potential health problems associated with Glyphosate. Including: Glyphosate is possibly "the most important factor in the development of multiple chronic diseases and conditions that have become prevalent in Westernized societies," according to researchers Your gut bacteria are a key component of glyphosate's mechanism of harm, as microbes have the pathway used by glyphosate to kill weeds Glyphosate causes extreme disruption of microbes' functions and lifecycles. What's worse, glyphosate preferentially affects beneficial bacteria, allowing pathogens to overgrow Two key problems in autism unrelated to the brain yet clearly associated with the condition are both linked with glyphosate exposure: gut dysbiosis, and disrupted sulfur metabolism/impaired sulfate transport. see: http://articles.mercola.com/sites/articles/archive/2013/06/09/monsanto-roundup-herbicide.aspx
Amendment C86 Manningham Council has welcomed the announcement that the State Government has approved Amendment C86 to the Manningham Planning Scheme. Council is delighted with the decision by the Government to support Council's key proposal to encourage a minimum area of 20 per cent of the site to be set aside for public open space to ensure the retention of significant vegetation, cultural values and the protection of faunal corridors. The Amendment provides the guiding parameters for the development of the 47 hectare Eastern Golf Course site over coming years. The Amendment was adopted by Council on 28 June 2011. The Minister for Planning approved Amendment C86 on 25 January 2012.
Google Earth Image showing location of new Eastern Golf Club, approximately 1km from the offtake to Melbourne's drinking water.
Golf Courses Can Severely Pollute Waterways. See Here Case Study Three: EPA NSW v Warringah Golf Course (Gusathion Insecticide).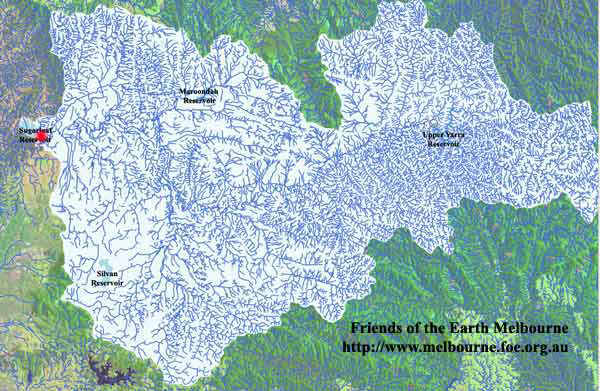 Yarra Catchment above Sugarloaf Reservoir. Red mark indicates approximate location of Eastern Golf Club at Yering.
Background on another Yarra Golf Course (Henley)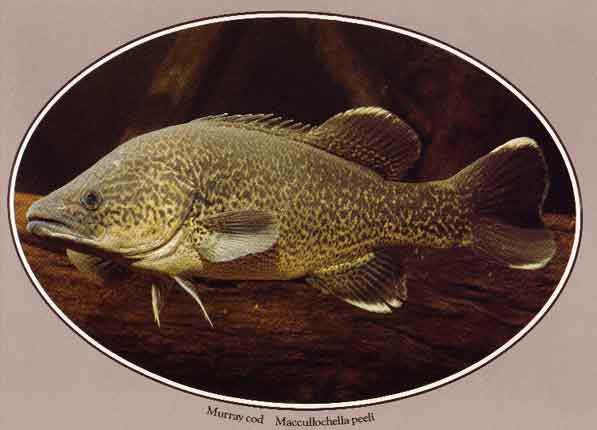 Various Correspondence
(5) Letter to a Yarra Ranges Councillor 5/5/10.
(4) Letter to a Yarra Ranges Councillor 5/5/10.
(3) Letter to Yarra Ranges Council complaining about process 26/4/10
(2) Letter to Yarra Ranges Council mentioning costs of project 25/4/10
(1) Letter to Yarra Ranges Mayor & Councillor 10/4/10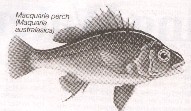 Dear Mr P (a Yarra Ranges Councillor),
I refer to your email to me dated 5 May 2010.
Please do not take this personally, as I have only ever looked at planning as a process but please do not insult my intelligence by your self-serving letter for the file.
From my solicitors response, which I concur with, you either clearly are not abreast of what has been happening on your watch or you are a innocently duped party.. Likewise I suspect that your Ms Hansen has been caught up by the excitement of this dud project and by the applicants slick marketing, or should I say expert consulting, team.
Despite my warnings, you and your departments pro development stance in relation to this application in that you are pro actively working with them to get it over the line, I would like to share with you and the Councillors the Review of the EPBC Act Referral that I had recently commissioned by Biosis.
It has nothing to do with your Department as such other, than I would like you to read it and count the number of times words like "inaccuracies", "understated", "misleading", "omissions", "unrealistic" etc etc. These words are very serious words and go to the heart of the credibility of the applicant and their outcome driven reports!
What was my first concern? It was the "smell test" that I applied in relation to the application fee paid! As we dig this "smell" gets worse and worse!
It is unfortunate that I have lost confidence in you and your department to such an extent that I will save you the trouble of leaking the attached Biosis Review to Applicant with a view to getting them to give you and your Department the necessary answers, responses and/or feedback to put this Application in the best light to enable the issue a planning department recommendation, that this Application be approved? And for what?
A golf course that is a economic dud, one which is going to destroy as more jobs than it will create in the long term, whilst at the same time putting an enormous risk on this particular environmental site, its general locality, and Melbourne's water supply.
The Eastern Golf Club could easily merge, and I suggest that with all their wealth and money would be welcomed with open arms, at any of the existing struggling Clubs in the Valley like Yering Meadows and Heritage! There is more than enough capacity at these Clubs! A merger would support these struggling clubs whilst an additional 36 hole golf course will destroy them and the EGC!
The more and more you dig into it this application the bottom line is apparent to me, that use of this precious agricultural land, as a golf course, is unsustainable no matter which way one looks at it.
Mr Paxton, until you and your Department can clearly show, based on verifiable calculations, that the application fee paid was appropriate, that you and your department had not withheld the two reports referred to by me in yesterdays email (a date stamp of the received date will do) and that Ms Hansen had not leaked the Friends of the Earth objection within hours of its receipt, I see little point in me further dealing with you or your Department.
By the way, did you realise that the water intake from the Yarra, for 1,500,000 residents is just below the proposed development you and your department have set out to approve. I know that Melbourne Water is a referral authority and that you will have referred this matter to them but in the light of the information that you have since become clearly aware of, namely the highly questionable integrity and reliability of some, and I suspect all, of the reports, and your proactive involvement in shaping them to facilitate the making a positive recommendation to councillors for their approval, does this not give the Shire, its Councillors and Staff a extra duty of care in relation to the need to disclose these facts to Melbourne Water etc?
However, I am not a lawyer so I will leave that for you to think about but you can take it that I have put all parties who read this email on notice. And remember the assessment and consideration of this application is not about just about the effect of only one golf course but should also be about the cumulative effect of now two such golf courses in close proximity on the Upper Yarra River itself and now three such courses in close proximity on the flood plane.
Yours Sincerely
Alan Jones an Objector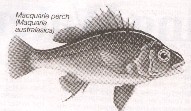 Dear Lord Mayor, Councillors and Mr Paterson.
I refer to my email to you dated 26 April 2010 which, in part, I set out hereunder for you convenience.
" Since my 10 April 2010 email to you, and despite my lawyer being assured that the further material which was submitted prior to Easter would be provided to her, it still has not been sent it to us. My lawyer has also just discovered that the permit applicant referred the application to the Federal Government under the Environment Protection and Biodiversity Act was registered (and I use the word registered carefully as it need to be prepared, sent and processed before it is registered( on 23 March 2010 so the Applicants Reports were clearly available for at least a month and were either deliberately withheld/slowed down by
(a) The Applicant to the Council and Council officers, and/or
(b) A Council officer or officers
and hence, the flow of this in formation to objectors and other interested parties who still have the opportunity to object before Council votes on the Application, in an attempt to frustrate the process.
Besides the possibility of fraud, we probably now have a case of an abuse of, what should be a transparent, process?
This if true this is very very serious, and a risks associated in hastily dealing with applications that do not pass the "smell test" on first principals and especially when a application that is lodged is so commercially unviable as it gives you a insight into the calibre of the people lodging it. It defies all logic!
Having given the benefit of doubt to your Ms Hansen I am still extremely surprised and disappointed that despite being aware of my great interest in this matter and being in regular contact with my lawyer that Jacqui Hansen has failed either to point that out to us, or provide the promised reports in a timely manner so that we could be in a position to respond to the EPBC referral.
Those of you present at the consultation meeting may recall that council did assure us that we would get the reports and have an adequate opportunity to respond to them! So far council has failed to abide by that commitment!"
I can now report that as a result of that email, Ms Hansen posted those reports to objectors on 30 April and were received by some of them on Monday 3 May 2010. One report was dated February 2010 and the other March 2010 so in light of the above it is reasonable to assume one report was finalised late February and the other early March 2010 in time for them to have been registered with the EPBC by 23 March 2010.
Now when you look carefully at the emails between the Friends of the Earth, whom I contacted after my 26 April 2010 email to you, and my solicitor and myself which are set out below, you can see that the objection (copy attached for your information) they lodged via email with your Ms Hansen yesterday morning from the Friends of the Earth, was forwarded by her within few hours to the Applicants whom by 2.45pm had contacted them to organise a meeting.
It is now clear to me that in fact is a very very serious problem and that its planning Department, at least to the extending to Ms Hansen, is in cahoots with the applicant in an abuse of what should be a transparent, process and as such should be removed from having anything to do with assessing this application.
Because the process has clearly been compromised and tainted I recommend that it be started all over again.
As a minimum I recommend that any report and recommendation to Council by subjected to a independent and external peer review before Councillors are asked to make a decision thereon.
Regards
Alan Jones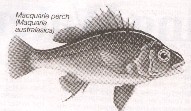 Dear Mayor and Councillors,
I refer to my emails to you dated 10 April and 25 April 2010 raising my concerns about this Planning Application and that it is not being given the due consideration that it warrants. Well, I am not the only person who works out of hours!
I just read a very disturbing report form my lawyer giving me a update on the situation. Since my 10 April 2010 email to you, and despite my lawyer being assured that the further material which was submitted prior to Easter would be provided to her, it still has not been sent it to us.
My lawyer has also just discovered that the permit applicant referred the application to the Federal Government under the Environment Protection and Biodiversity Act was registered (and I use the word registered carefully as it need to be prepared, sent and processed before it is registered (on 23 March 2010 so the Applicants Reports were clearly available for at least a month and were either deliberately withheld/slowed down by (a) The Applicant to the Council and Council officers, and/or (b) A Council officer or officers and hence, the flow of this information to objectors and other interested parties who still have the opportunity to object before Council votes on the Application, in an attempt to frustrate the process.
Besides the possibility of fraud, we probably now have a case of an abuse of, what should be a transparent, process?
This if true this is very very serious, and a risks associated in hastily dealing with applications that do not pass the "smell test" on first principals and especially when a application that is lodged is so commercially unviable as it gives you a insight into the calibre of the people lodging it. It defies all logic!
Having given the benefit of doubt to your Ms Hansen I am still extremely surprised and disappointed that despite being aware of my great interest in this matter and being in regular contact with my lawyer that Jacqui Hansen has failed either to point that out to us, or provide the promised reports in a timely manner so that we could be in a position to respond to the EPBC referral.
Those of you present at the consultation meeting may recall that council did assure us that we would get the reports and have an adequate opportunity to respond to them!
So far council has failed to abide by that commitment!
I doubt that Ms Hanson, or your Mr Paxton, have singled me out for this sort of treatment, so it seems likely that all of the other objectors and the community in general are also being kept in the dark about these important developments and issues. I struggle to understand why this is. Why does Jacqui feel that it is necessary to protect the developer? And why has she shown such little interest in keeping the community properly informed about this development?
I note that Friends of the Earth have also raised concerns about the application as well and have highlighted the potential water quality risks it represents for a large portion of Melbourne.
There have been other developments in the last two, or so, weeks which are also significant.
1. Heritage Victoria has written to the council confirming the heritage advice which I obtained and advising that the land may be the site of the first residence in the Yarra Valley, is registered on the Victorian Heritage Registry and should not be developed until a comprehensive archaeological survey has been obtained.
2. Again, we have asked Council officers how they intend to address that but have not yet received a response.
This is one of the many critical issues that remain to be properly addressed or considered. And yet, in the newsletter to members, the Eastern Golf Club is proclaiming that Council will consider the application at its Council meeting in May.
I have repeatedly asked that all relevant information be provided to me so that I can commission appropriately qualified people to review and comment on them. Surely it is in everyone's interest to have this response available before a decision is made?
This is not the sort of thing that can be done overnight. I am becoming increasingly worried that this process lacks the transparency and rigorous assessment that behoves a project of this scale and significance and I seek your support to ensure that Council, and the community are fully informed about all of the ramifications of the development before it is put to Council for the vote.
I also seek your assurance that I, and any other interested objector, will be given an adequate opportunity to properly consider and respond to the additional material.
Yours sincerely Alan Jones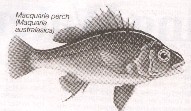 Dear Mr Dale,
My apologies for the delay in responding to your email of the 12th instance!
I must say I find your email, to which I take no offense, a bit terse, but could be interpreted, just like Ms Hansen's conduct at the meeting, which I felt was biased towards the applicant!
Some people, talk for the sake of talking whilst others act quietly and professionally without rank or favour. There is little purpose talking about things when you have not received a full picture of an applicants material, let alone having sufficient time to read and understand it which we are in the process of doing. This especially applies to inexperienced and/or just plain bad developers.
In fact, we are still waiting on the applicant's flora and fauna reports, after being assured at the meeting that they would be sent as soon as they became available. I suspect this vital and sensitive material will turn out to be another reason for more concern!
We are not anti development, but do wish development it to occur within all of the relevant rules and planning regulations in a open and transparent way.
Looking at matters objectively the Eastern Golf Clubs application on the face of it, is of a dubious standard and does not pass what I call the "smell test"
One, firstly, needs to question application fee of $8000 that the the EGC paid, based on their estimated construction cost of $46,800,000.
If the estimated construction cost exceeded $50m, the application fee would be $16,130. Understatement of estimated construction costs to "save" fees is one of the oldest tricks in the book, but if deliberate amounts to fraud!
Upon reviewing your objection files we came across a report from Bridgehead Properties dated October 2009 attached to one of the objections which I have attached here to for easy reference. This report shows that the Bridgehead Properties, whom are in the phone book, estimated that the;
(a) EGC operation loss at Yering over the first 10 years at between $14.250m and $23.050m depending on whether you included interest and/or a sinking fund to replace capital items, and
(b) Net Present Value of the Estimated Construction Cost at being $60.250m.
If correct then:
1. We destroy the Valley to build a White Elephant.
2. We could have a deliberate or negligent underestimation by of the estimated construction cost by the Applicant at the expense of the Council and Ratepayers.
I suggest that you urgently investigate the EGC's estimate and that you release via the objection file,the same type of detailed information that is reflected in the Bridgehead Properties report.
Yours Respectfully
Alan Jones an Objector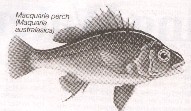 Date: Sat, 10 Apr 2010
Dear Mayor and Councillors,
I recently attended a community consultation meeting, where I had been led to believe, objectors would have an opportunity to air their concerns about the proposed Eastern Golf Club's relocation to Victoria Rd. Unfortunately, I found that the meeting focussed on the minutiae of the development, and by doing so overlooked and undervalued, the broad strategic planning issues which really should be at the fore of the Council's mind. Yarra Valley Council is known for its environmental stewardship and its focus on protecting and preserving its rural areas for the benefit of current and future generations of ratepayers and Victorians. I implore you to consider the broader environmental implications of this proposal, including:
- its impact on the agricultural value of the land;
- its intrusion into a valued green wedge area;
- it's destruction of a significant and valued landscape;
- it's impact on flora and fauna, Aboriginal heritage and European heritage.
This is an important site because:
* it has been identified as part of Gardiner's Run and possibly the location of the first residence in the entire Yarra Valley;
* it contains evidence of pre 1850's European occupation and is likely to also contain evidence of associated Aboriginal occupation and activity;
* it borders the Yarra River and contains a host of valuable flora, fauna and marine life; and
* the National Trust have identified it as a landscape of significance valued for its open valley and rural nature. It is also identified and protected for same reason by the Significant Landscape Overlay in the Yarra Ranges Planning Scheme.
In developments of this sort, it is easy to get lost in the detail and debate matters such as the nature of the lighting and the health risks of recycled water. However, it is important to stand back and ask, what is it about this land that we value as a community and wish to preserve ? The answer to that question lies in Council's own strategic work of which I would like to remind you.
What does Council and the community value about the Green Wedge?
Yarra Ranges Council expressly recognises that Green Wedge areas have value both within the municipality and beyond; long considered "Melbourne's lungs", Green Wedge areas provide the opportunity for maintaining green belts, fostering environmental values and conserving environmental qualities. The Yarra Ranges, in particular, is characterised by green wedge areas and the associated rural and agricultural activities which support and sustain the local economy and identify it as a unique asset for all Victorians.
The Yarra Ranges council promotes these values in a number of ways and is proactively driving policy aimed at protecting them. This is evidenced by the great deal of work recently completed by Yarra Council in respect to establishing a new Green Wedge Management Plan, which is prefaced by the following statement:
"Council recognises that areas of the Green Wedge are under pressure for development. Strong planning controls and land management programs are needed to ensure that agricultural uses continue without impediment, local biodiversity is preserved and the associated landscapes are maintained."
Council released a detailed draft Green Wedge Management Plan in November and then embarked on a comprehensive consultation program.
It is critical that the aspirations and goals identified as part of that process are upheld by the consistent application of planning controls and policies throughout Yarra's Green wedge. The application by the Eastern Golf Club to take viable agricultural land in an area valued for its broad acre farming, and already encroached upon by other recreational facilities, flies in the face of the considerable efforts currently being expended by Council to prevent such a development.
Mayor Len Cox said the Plan was important because it would help identify priorities and ways to best manage the land.
"Council recognises that areas of the Green Wedge are under pressure for development," he said. "Strong planning controls and land management programs are needed to ensure agricultural uses continue without impediment, local biodiversity is preserved and the associated landscapes are maintained."
The GWMP puts it this way:
"Defining and committing to a long term vision is critical in ensuring the Green Wedge continues to be valued and protected. This requires vigilance and conviction where there is no room for compromise or 'trade offs'. A shared approach is required where all stakeholders - government, industry, landholders and the wider community share a common understanding that they are the custodians of the Green Wedge for future generations can also enjoy."
In this way, it reinforces the council's role as an environmental steward, protecting what is there today, not only for the ratepayers of today, but for future generations. Council's vision for the green wedge is expressed as:
"The Shire of Yarra Ranges will encourage and support productive and sustainable farming, a healthy biodiversity, and attractive landscapes in its Green Wedge. These are the primary green wedge values and are what make it attractive for other activities such as tourism, recreation, and rural living. Council will work with other stakeholders to protect and enhance these primary values. Other activities will only be accommodated if they positively contribute to the primary values."
What will the impact be on Farming and Agriculture?
"Farming is a significant industry for the Shire of Yarra Ranges, with a total farm holding of 30,946 hectares. According to the ABS Agricultural Census 2006 there are 854 farms/ farm businesses in the Shire (including 211 lifestyle or hobby farms) which contribute over $222 million to the Shire's economy and account for 5% of the Shire's employment. This figure is based on properties where the estimated value of agricultural operations exceeded $5,000. [GWMP]"
The EGC would have the council believe that its proposal to establish a turf farm on a small amount of the site, improves the site's overall agricultural output. It proposes a "trade-off" between retaining the whole of the site in the longer term for agricultural activity and sacrificing the site now for a short-term, unsustainable increase in current agricultural output. This is exactly what the strategic policy says should not happen. If part of the site can be used for a productive and profitable turf-farm, is that not evidence that the whole of the site remains relevant for its potential to contribute to rural land uses and enterprises in the municipality?
It could, and indeed has, been argued that this proposal would have a negligible impact on the green wedge, on Melbourne's lungs, and/or on the region's rural area and output. However, every bit of change is important, because it is this sort of incremental change - change that occurs when planning controls are not consistently and rigorously applied - that results in the erosion of the Shire's core values. For instance, as Councils GWMP highlights:
"From a Green Wedge perspective, the crucial information is the total land held in agricultural production. The chart below illustrates total farm holdings between 1994 and 2006 excluding the 'all other industries group' or hobby farms. Over this period, total farm holdings, in both active agricultural production or land with the potential to be put into production, decreased by 6851 ha, or 22%."
Small, and incremental changes which occurred quietly over a 12 year period, have already diminished the area's rural landholdings by 22%!
The impacts of small changes must be seen for their cumulative effect.
But what of tourism?
Council also encourages tourism in the municipality. The proponent argues that this is a tourist development which is consistent with that policy objective. Is this the case? This is what the GWMP has to say about marrying the goals of preserving the green wedge and attracting tourism:
"Tourism Policy - Council must consider ways to support the growth of tourism without compromising the Green Wedge. Tourist developments that support its primary values of biodiversity, agriculture and landscape should be encouraged."
The GWMP expressly recognises the pressure that the council is feeling to accommodate golf clubs and it notes that it is necessary for the council to develop a policy on this sort of tourist facility. That has not yet occurred! However, the immediate area already hosts two golf courses. If council supports this application before the policy has been formulated, it will have, in a classic case of the tail wagging the dog, foregone the opportunity to first consider whether developing a conglomeration of golf courses and clubs in Victoria Rd, is consistent with its environmental stewardship of the green wedge.
I enclose a memorandum prepared by my lawyer, which extracts sections of the council's MSS which address the Green Wedge areas, the reasons why Council actively seeks to protect them and the policies that are directed at doing just that. As you will see, the proposal by the Eastern Golf Club is clearly inconsistent with Council's stated vision in this regard.
The special significance of the landscape of which this site forms an important part.
In 1982, the National Trust of Australia prepared a seminal report on the value of specific landscapes within the Upper Yarra Valley and the Dandenong's. Relevant extracts are enclosed for your information. The National's Trusts findings informed the inclusion of certain landscapes into the Significant Landscape Overlays that apply under the Yarra Ranges planning Scheme. The subject land is included in a significant landscape, the characteristics of which are described in the reports. Notably the report speaks of the diverse range of flora and fauna that can be found along the Yarra River and in the surrounding floodplains. You may recall at the consultation meeting which was held in February, that the permit applicant told us all that they had prepared revised flora and fauna reports that would be submitted to Council within about one week and made available to all objectors. Council has advised me that those reports have not yet been submitted. This is another important issue that has not yet been adequately addressed.
I appreciate your consideration of these important environmental issues not only in respect of this property but the region in general.
Yours Sincerely
Alan Jones an Objector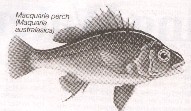 Media
August 8 2010: (Letters Published in Sunday Age)
Teed off THERE'S one more problem with selling off the Doncaster golf course for high-density housing. Decent urban planning in Melbourne would make sure the Doncaster golf course sale transaction retained an easement/right of way for the long-promised suburban rail line to reach Doncaster Shopping Town from the Eastern Freeway reservation two kilometres west. The least expensive rail option would diverge from the freeway alignment via a flyover and then head east (with a possible station) through the golf course site before burrowing underground just west of Williamsons Road to a major underground station beneath Shopping Town. Let's not forget the large new housing development will put more pressure on all existing transport options. JOHN McPHERSON, Collingwood
Now for a fair way MY WIFE and I took our leave of the Eastern Golf Club once the proposal to relocate was approved. Our single reason was the impending devastation of this wonderful nature reserve where one could enjoy the abundant wildlife as well as play golf. We now ask, what is the plan to relocate the flora and fauna to an adjacent venue; or is this, once again, a free-for-all for the developer? PHIL and SANDRA DAVIES, Balwyn
August 1 2010: (Letters Published in Sunday Age)
Selling out our future NEWS that a number of suburban golf clubs are being sold off for development (''Golf clubs cash in as inner-suburban courses suit developers' housing to a tee'', 25/7), is a yet another blow to Melbourne's liveability under the ''infill policies'' of the Brumby government. These vast open spaces with trees and grass will be lost as developers move in to make millions. Coming on top of all the other ''infill development'', this is leaving the next generation a lower liveability legacy. MATHEW KNIGHT, Malvern East
Why sell offshore? WHY sell the Eastern Golf Course to a Chinese developer to subdivide and make a cool billion profit? Why didn't the committee give first offer of such a bargain to us members of the club? Why would the Eastern Golf Club committee be willing to sell its members' prime real estate for a throw-away $156,000 per building block? Since land prices for prime real estate like that are close to $1 million per block near ShoppingTown, that's practically giving Doncaster's beautiful course away for a song. To me, there has always been a bad odour about the selling of the course, ever since it was changed from ''special use zone'' (recreation) to ''standard adjoining zone'' (to ShoppingTown). Is there something we are not being told? I would buy a block, not for myself, but for our grandchildren, to keep the course from being turned into the kind of horrible jammed housing that other open spaces, such as the old school grounds, have become. Then, if it were sold, our grandchildren would be millionaires. If it were kept as a course, our grandchildren would be even richer, because we value a rich culture more than the paltry amount our committee is proposing to sell it for. RAY SMITH, Doncaster
A hole in one THE article regarding golf course relocations failed to mention that some of these sporting translocations are in environmentally sensitive locations. The Eastern Golf Club plans to move from its current location at Doncaster to a floodplain less than one kilometre above the offtake to Melbourne's drinking water supply. Much of the new course will lie within the 1:20 year flood level. If the course comes under insect, fungal or weed attack, an arsenal of toxic pesticides may have to be applied. Likewise massive construction operations, if flooded out, could create excessive amounts of sediment to wash into the river. Why would anyone want to build in a high-risk flood location? ANTHONY AMIS, Collingwood
July 25 2010: Golf Clubs Cash In As Innersuburban Courses Suit Developers Housing Plans To A Tee
July 2 2010: Eastern Golf Club's New Yering Course Gets Planning Approval
June 29 2010: Golf Go Ahead. Fears For Yarra River
June 29 2010: Course Cleared
May 12 2010: (Letter Published in Melbourne Age) EASTERN Golf Club is planning to build its new course only one kilometre above the offtake to Melbourne's Sugarloaf Reservoir. About 1.6 million people in the north and west of the city rely on Sugarloaf for their water. More than 50 per cent of the course is to be built on the Yarra River floodplain. Cut and fill excavations, as well as pesticide use (once the course is constructed), will be threats to the city's water supply. The course will also affect precious green wedges. Surely there are safer places to build a golf course?
April 8 2010: Eight Buyers Tee Up For Australia's Largest Golf Course Sale
October 7 2009: Manningham Council Meeting
August 19 2009: Should Part of the Eastern Golf Club Course Kept
August 12 2009: Golf Club Bonanza
June 7 2009: Eastern Golf Club Doncaster to be Sold as $100 million development site
April 27 2009: Golf's Hottest Address
March 25 2009: Club Site For Sale
July 21 2008: Suburban Golf Club Land Suits Developers To A Tee
July 8 2008: Golf Clubs Hooked On Our Valley
June 18 2008: Eastern Golf Clubs Tumultous Two Years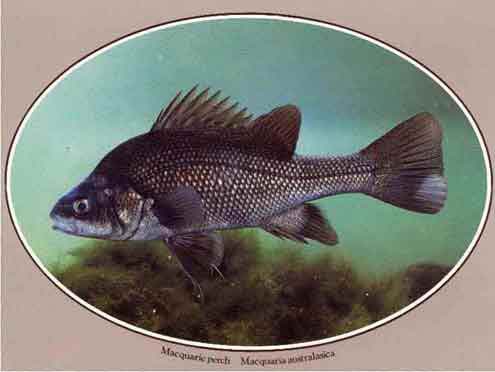 First Objection to the Development 11 December 2009
11 December 2009 Attn: Jacqui Hansen, Shire of Yarra Ranges, Lilydale, VIC
By Mr. Alan Jones
BY EMAIL: J.Hansen@yarraranges.vic.gov.au
Dear Ms. Hansen
Objection to Planning Permit Application YR 2009/1287 215-217 Victoria Road, Yering
I am a member of Yering Meadows and object to the application on the grounds outlined below.
1.The proposal is inconsistent with the State Planning Policy Framework. The development is inappropriate in that it will result in a loss of productive agricultural land.
2.The proposal also has the potential to cause off-site effects including degradation of soil, water quality and land salinisation.
3.The proposal is inconsistent with the Local Planning Policy Framework which stipulates that development in the Shire be contained to ensure that it does not prejudice the conservation of natural resources and the amenity of those who live in the Shire of Yarra, and that the land in non-urban zones should generally be retained for rural and green wedge pursuits.
4.The proposal will destroy native vegetation in an area that contains areas of remnant native vegetation, much of which is botanically and zoologically significant, providing important habitat for wildlife. The retention and rehabilitation of remnant vegetation is fundamental to retaining the vast range of wildlife habitats throughout the Shire in line with the Shire's prime objective to protect and enhance its rich biodiversity.
5.The proposal is inconsistent with the objectives of the Green Wedge Zone, which seek to protect the water quality in the Shire, retain native vegetation and riparian vegetation along watercourses, protect wildlife habitat and maintain ecological processes. The Green Wedge Zone, although encouraging tourist facilities seeks to 'provide for integrated tourist retail facilities in rural and green wedge areas, where these activities will reinforce the predominant use of the area for agricultural production and maintain the rural and green wedge character of the area.' Specifically, the use of the land for the purposes of a golf course require association with an agricultural activity. The proposal seeks to retain a mere 5% of the total land for agricultural use, which does not meet the 'association with' requirement.
6.The Group Accommodation currently on the site is required to be 'in conjunction' with the agricultural activity currently on the site (horse agistment). As the proposal seeks to remove the horse agistment from the site, the group accommodation is no longer permissible.
7.The proposal will have adverse impacts on the amenity of the area.
8.The area can not support the increase in traffic and noise which will be associated with the development. Further, the proposal is inconsistent with Council's strategic policy on the siting of major tourist facilities.
9.The proposal does not comply with overlay controls, protection of native vegetation controls and other State and Federal legislation relating to the protection of the environment including the Environment Protection and Biodiversity Conservation Act. It will disturb the land, contrary to the Erosion Management Overlay. It seeks to remove native remnant vegetation and construct buildings and works, inconsistent with the Environmental Significance Overlay and the Significant Landscape Overlay.
10.Lastly, the proposal does not respond to the flooding constraints of the site as required by the Land Subject to Inundation Overlay.
We respectfully ask that for the reasons above, Council disallows the permit application.
Yours faithfully, Alan Jones
PS: The original letter has been sent by Registered Mail
Friends of the Earth Objection 4 May 2010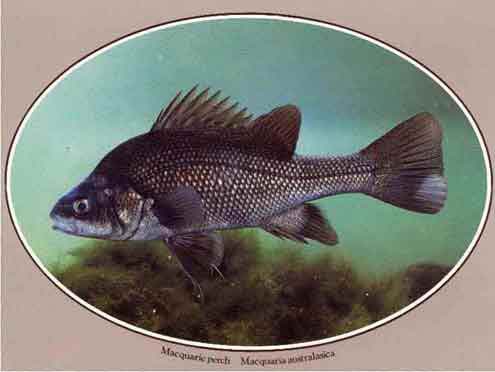 Objection to Permit Eastern Golf Club (Yering) 215 Victoria Road, Yering YR 2009/1287
Friends of the Earth Melbourne would like to alert council that our organisation objects to the planned relocation of Eastern Golf Club to the site at Yering (215 Victoria Road, Yering).
A press release about our objection to the location of the course was published on the Friends of the Earth Melbourne website on April 15 2010.
The Yering site is within one kilometre to the offtake of Melbourne's Water supply at Yering Gorge. Friends of the Earth is concerned not only with the risk of construction sediment entering the Yarra River, particularly in times of heavy rain and in times of flooding, but Friends of the Earth is also concerned that a range of pesticides (herbicides, insecticides and fungicides) will be used on the course after construction and also on the turf grass nurseries. These pesticides will have the ability not only to potentially pollute Melbourne's drinking water, but could also (particularly the insecticides and fungicides), play havoc with native fish that inhabit the river downstream of the development. One only has to look at the what happened to the Warringah Golf Course in 2001 after their misuse of the insecticide Gusathion which led to the golf course having to pay out $500,000 after 10,000 fish (and many species of birds) were killed at Manly Lagoon.
Melbourne Water has provided a list of pesticides that the course will use in an Internal Memorandum (18/1/10). However the memorandum does not state that these pesticides will only be used during construction. It is Friends of the Earth's contention that the pesticides listed in the memorandum will be used during construction, but several more pesticides (and fertilisers) will be required by the golf course (and turf grass nursery) during normal running of golf course, post construction. Melbourne Water certainly do not test for a range of all of the pesticides which could be used on the golf course, meaning that a pollution event may not come under any monitoring. Endocrine disrupting pesticides (and other substances) may also not easily be detected in the first instance and their long term effects on native fauna may not be properly understood in the short term. We would demand that pesticide testing of the Yarra River at locations above the golf course and below the course occur on a regular basis, including rainfall events. There needs to be baseline pesticide testing for a period of time and then also regular testing in the Yarra River and wetlands of the golf course during use of the golf course. These results need to be made public.
Also it is highly unlikely that pesticides proposed to be used on the golf course, have had assessments undertaken on them in regards to their toxicity to Macquarie Perch, Murray Cod, Australian Grayling, Growling Grass Frog etc. Pesticides are registered in Australia by the Australian Pesticides Veterinary Medicines Authority (APVMA). APVMA is reliant on the manufacturers to provide toxicity information. Control of Use of pesticides is under the authority of the Department of Primary Industries. Also, golf course use of pesticides may come under off label use, which is largely designed in Victoria to cater to the demands of Minor Use applications. Off-label use of pesticides is not monitored by the APVMA, meaning that the Federal regulator has no role and very often no information regarding off-label application of pesticides. Using such pesticides may be a breach of the EPBC Act.
It surely would not be a good public relations execise, if detections of Golf Course pesticides were found by Melbourne Water some time into the future, at the offtake to Sugarloaf Reservoir. 1.6 million Melbournians would probably want to know why Yarra Ranges Council approved such a risky development in such close proximity to their drinking water supply. Melbourne Water usually use the Sugarloaf offtake in times of heavy rainfall, when the Yarra flow has increased meaning that potential runoff from the course will be likely to constitute some of the Yarra flow 'harvested' by Melbourne Water by the Yering Gorge Pumps.
Friends of the Earth has concerns about tainted runoff leaving the golf course and entering the Yarra River possibly impacting on many species including the Australian Grayling, Murray Cod, Dwarf Galaxias, Yarra Pygmy Perch and Growling Grass frog. The new development in no way will improve the current environment and will in fact be an extra burden for the Yarra River, particularly in times of heavy rainfall and flooding. Approximately 60% of the course will be built on floodplains meaning increased potential for erosion, siltation, loss of fish breeding habitat.
Friends of the Earth would also like to alert Council to the problems associated with the nearby Henley Golf Course, which came very close to disaster in November 2004, when heavy rains filled construction areas with vast quanities of water. These construction sites threatened to flood into the Yarra (and Macquarie Perch spawning grounds) for several months and Friends of the Earth had to alert the EPA about an incident in December 2004, when highly turbid construction water was found to be running off into the Yarra River after a construction bund was found to be leaching. This occurred during spawning time for the Macquarie Perch. Turbidity readings of 900 NTU's were recorded in some of the Lakes during construction of the Henley Golf Course. Salinity readings of 2000mg/L were also found in one of the Lakes at Henley during construction. Much of the land for the new proposed Eastern Golf Club would have been submerged during the December 2004 'minor' flood event.
The EPA had to issue the golf course with a Pollution Abatement Notice in March 2005. The Henley floodplains came within centimetres of flooding in November 2004. Such a flooding could have also lead to excessive scouring of recent construction sites, meaning potentially large amounts of sediment could have been washed into the Yarra River. Excessive amounts of construction water had to be pumped from the excavations, onto the flood plain. Friends of the Earth also undertstands that there may also have been other instances where turbid construction water was pumped and piped into the Yarra River when authorities were not looking. A similar rainfall event as what occurred in November 2004 would have seen much of the layout of the Eastern Golf Club inundated with flood water with what consequences?
Henley Golf Course went through a very lengthy approval process, which must also happen with the proposed Eastern Golf Course. Friends of the Earth needs to know what the hydrological connectivity with the waterbodies on the course are to the Yarra River. At the Henley Course, two aquifers lay under the flood plain. An alluvial aquifer lay 1.5 metres under the floodplain and a bedrock aquifer which lay 5 metres under the floodplain. A study by ITU Nolan found that salinity levels in the alluvial aquifer were between 620mg/L and 1200mg/L. The bedrock aquifer had salinity levels of 4200mg/L. What work has been done by the Eastern Golf Club proponents to determine aquifers underlying their golf course and what impact construction may have on breaching saline aquifers? We undertstand that Henley Golf Course is currently having problems with saline irrigation water. Is this a result of breaching the aquifers during construction? Do sand lenses occur between the aquifers and the Yarra River? Will construction of the golf course lead to possible increases of salinity (and other pollutants) into the Yarra River? Will the constructed wetlands be lined? Vast quantities of sand were also imported onto the Henley Flood plain for the Henley Golf Course. The impact of sand washing into the Yarra River during flood events could be disastrous.
The Proponents of Henley Golf Course also had to go through a detailed process when they went through their approval process. It appears that the same 'diligence' has not been warranted in regards to the Eastern Golf Club Proposal. Some of the issues covered in the Henley included; Archaeological Survey, Flood Flow Storage Lines, Henley Course Hydraulic Investigation (including hydraulic testing including bore water), Flora and Fauna Management Plan, Billabong Wetland and River Management Plan, Environmental Management Plan, Review of Landscape Conditions and Recommendations, Planting Schedules for Landscape and Wetlands, Traffic Engineering Assessment.
The major threat to the long term survival of the Macquarie Perch is siltation. Siltation has probably been an important factor in the decline of this species in Victoria: erosion silt fills in deep holes, thereby destroying preferred habitat, and blankets the substrate, thereby providing unfavourable conditions for the demersal eggs and affecting the composition of the benthic fauna which forms the main part of the diet (Codwaller and Backhouse 1983. A Guide to the Freshwater Fish of Victoria). Both Grayling and Macquarie Perch prefer clear cool water flowing over gravel river beds in sections that alternate between rapids and pools. These are characteristics of the Yarra River, especially downstream from the Henley floodplain. Flooding of the river, especially during the construction phase could mean deposition of large volumes of construction soil into the river.
This venture is far too risky to be approved. We urge the Council not to allow this permit to go ahead. I would also like to point out that Friends of the Earth also opposed to the construction of the Croydon Golf Course in 2006/7.
Friends of the Earth Melbourne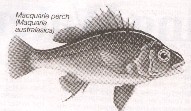 Letter to Environment Minister Peter Garrett from Friends of the Earth Melbourne
8/6/10
Minister Peter Garrett
Minister for Environment Protection, Heritage and the Arts
PO Box 6022
Parliament House
Canberra ACT 2600
Dear Minister Garrett,
I am writing to you concerning a golf course development (Eastern Golf Course Relocation, Yering, Victoria (EPBC 2010/5409)) on the Yarra River in Melbourne which the Department of the Environment, Water, Heritage and the Arts have recently assessed under the EPBC Act. I was surprised that DEWHA decided on May 28 2010, that the development would not be controlled action under the EPBC Act.
I was also surprised to note that the following measure was included in the DEWHA referral decision.
"The following specific measures to avoid or minimise contamination of the Yarra River from pesticides, fertilisers and reuse water must be implemented... Pesticide usage on the development site must be restricted to the following products and active ingredients as prescribed by Melbourne Water: i. Glyphosate: Roundup, Squadron, Zero, Glyphosate 300, Roundup Biactive. ii Metsulfuron (methyl): Brush-off, Esteem; iii Triclopyr: Garlon 600."
I read this decision to mean that any use of pesticides (herbicides, insecticides and fungicides) on the golf course site, other than those listed above, would effectively mean that the developer would be in breach of the Referral Decision. Does the term 'development site' refer to the golf course only during construction or does it also apply to post construction operation of the course?
I ask this question because it is common knowledge that golf courses can use a myriad of pesticides including fungicides and insecticides. Many of these substances are highly toxic to fish. In terms of this development which triggered the EPBC Act, three EPBC listed fish species inhabit the Yarra River where this development is planned to take place. These species are Macquarie Perch, Murray Cod and Australian Grayling.
Given that the development is taking place on a flood plain, it is highly likely that some time in the near future, the site could flood and toxicants from the course could be swept into the river and create problems for the native fish. I should point out that that existing use of the site is a horse training facility with some pasture, meaning that a new golf course will mean an increase in toxicant loads in this area. I should also point out that the site lies only one kilometre upstream from the offtake to Melbourne's drinking water supply at Sugaloaf Reservoir.
A draft list of pesticides (not an exhaustive list) allowed to be used for turf grass (including golf courses) can include the following substances which can be lethal to fish. Azinphos Methyl (Insecticide), Azoxystrobin (Fungicide), Bifenthrin (Insecticide), Bitertanol (Fungicide), Bromoxynil (Herbicide), Chlorothalonil (Fungicide), Chlorpyrifos (Insecticide), Clopyralid/Fluroxypyr/Triclopyr (Herbicide mixture), Dimethoate (Insecticide), Endothal Potassium Salt (Herbicide), Iprodione (Fungicide), Mancozeb (Fungicide), Oxadiazon (Herbicide), Pendimethalin (Herbicide), Propamocarb (Fungicide), Quintozene/Thiram (Fungicide mixture), Thiram (Fungicide) etc. Any of these pesticides (and a host of others) can legally be used on golf courses. Extremely low amounts of these pesticides can have an adverse impact on fish.
DEWHA have decided that the development will not be a controlled action, based on the assumption that only three herbicides were to be used on the course. If DEWHA's decision was based on pesticide use only during development, then why have they ignored the fact that pesticides highly toxic to fish could be used on the course, once it is operational? Allowing such toxic substances to be used in close vicinity to EPBC listed native fish populations would in my mind constitute a breach to the EPBC act, if these substances end up in the river. I should also make reference to the massive fish kill which occurred in 2001 after Azinphos Methyl (Gusathion) leached in Manly Lagoon from Waringah Golf Course.
The Minister may also be aware of the controversy surrounding two headed fish detected in the Noosa region at Sunlands fish nursery. A final report on this issue is to be released soon. One of the pesticides that has been singled out as being problematic is the fungicide Carbendazim. The National Pesticide Regulator, the Australian Pesticides and Veterinary Medicines Authority, only put restrictions on Carbendazim on turf grass in February this year, meaning that if a similar golf course application on the Yarra River has been made over the past few years under the EPBC Act, then the use of Carbendazim could have eventuated on that course (and in fact may have).
Could the Minister please explain how the EPBC Act deals with the issue of pesticide use in the vicinity of EPBC listed species, particularly native fish? Who is responsible for monitoring for a range of pesticide residues which may be used on a development that comes under the EPBC Act and is that data sent through to DEWHA? What process does DEWHA follow if positive detections are made? I understand that almost all pesticides used in Australia are not tested on EPBC listed species, therefore how certain can the Minister be that impacts on EPBC listed species from pesticides caused by runoff and spraydrift are not potentially impacting on EPBC listed species? Why aren't these facts included in referral decisions by DEWHA? Impacts from pesticides do not only include deaths, but may also include changes in behaviour, weakening of immune function and increased rates of predation in pesticide affected fish. How does DEWHA measure for these impacts including impacts from pesticide loads?
I look forward to your response.
Yours sincerely, Friends of the Earth Melbourne.