NNNN BAD DEVELOPERS NNNN
EXPOSING DEVELOPERS WHO FAIL TO APPRECIATE AND RESPECT COMMUNITY, ENVIRONMENT AND SPIRIT OF THE LAND
Henley Golf Course early 2005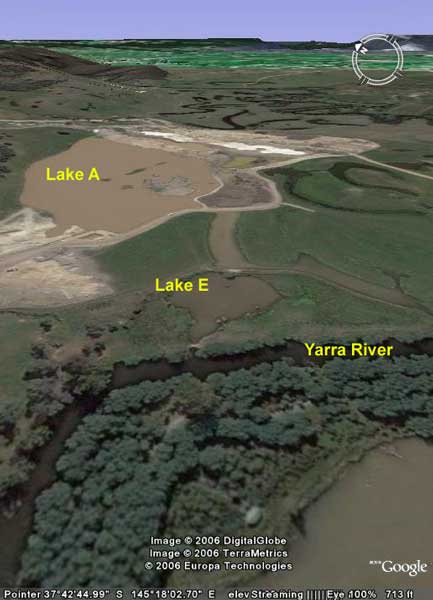 Henley Golf Course and engorged Lake A. This artificial lake was full of extremely turbid construction water. In December 2004 Yarra River campaigners noticed that extremely turbid construction water was being piped from Lake A into Lake E, which is a natural wetland. Extremely turbid water was then exiting Lake E and entering the Yarra River. During construction of the Henley Golf Course, no construction water was supposed to have left the construction site. The EPA was informed about the water entering the Yarra River and the company was served with a Pollution Abatement Notice 3 months later. The EPA made the company block the Lake E entrance to the Yarra River with a hay bale construction. This barrier can clearly be seen in this image. If Yarra River campaigners had not found the company polluting the Yarra, a large proportion of the turbid construction water of Lake A (as seen in the above image) would have made its way into the Yarra River during Macquarie Perch spawning time. As it stands, Lake E has effectively been sacrificed for the golf course construction.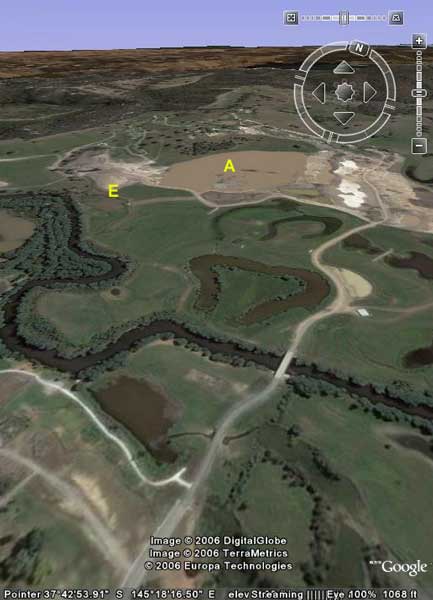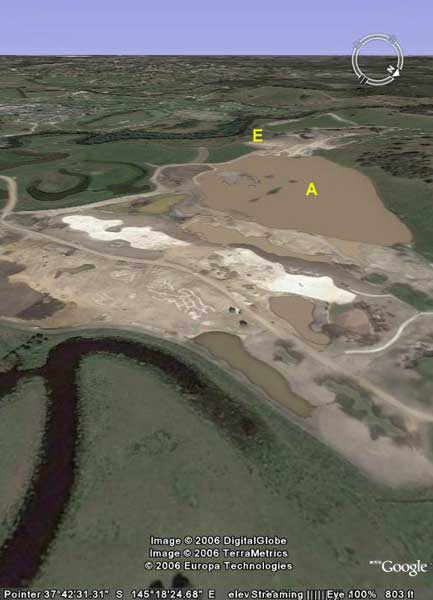 Looking South West across the construction site.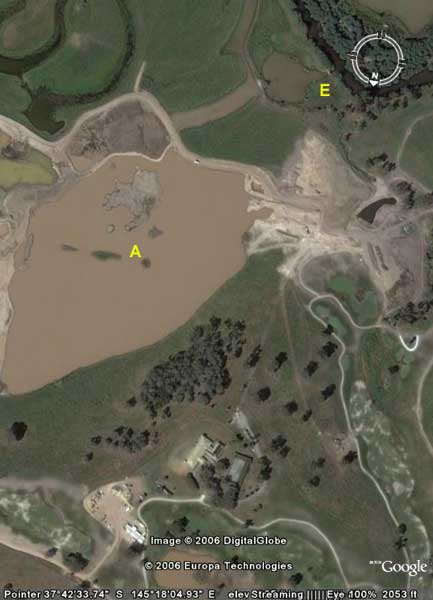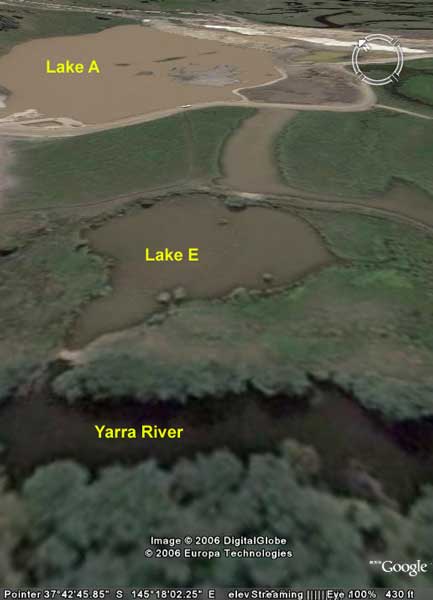 Image taken a few months after the pollution incident. Much of the water seen in Lake A, eventually made its way into the Yarra River after the company was made to release some of the water onto the floodplain where it could be evaporated.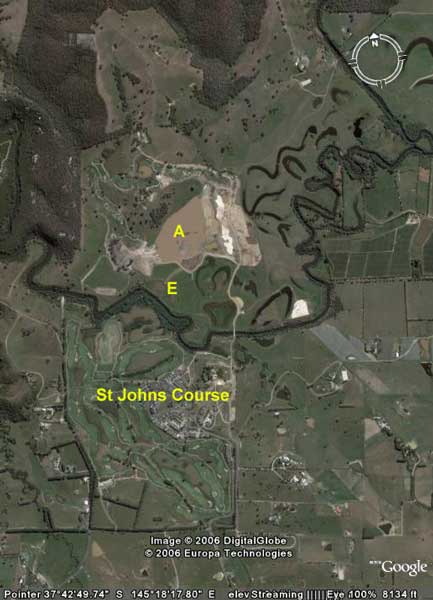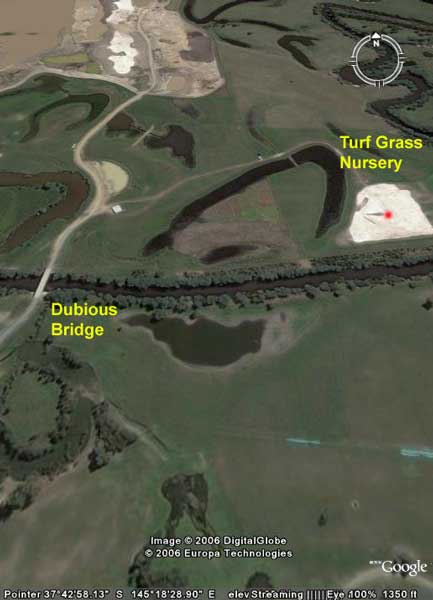 Location of dubiously approved bridge across the Yarra which connects the existing St.Johns Course to the Henley Flood Plain on the northern side of the river. Also note the proximity of the turf grass nursery to the Yarra River. Vast quantities of sand were brought onto the floodplain for fairways and greens, as well as the turf grass nursery.